Tree, Bush and Shrub services:
FREE ESTIMATES
Fully Insured
Timely response
No job too big or too small from small shrubs to massive trees.
Trimming, thinning, shaping, dead-wooding or full removal
Climbing
Rigging
Bucket truck
Crane removals
Removals in wide open areas or very limited access areas.
Tree removals over houses, power lines, pools, decks, etc.
Stump grinding
Stump grind cleanup
Topsoil and seed
Brush Mowing
We are proud of the reputation we've built upon consistent, repeatable results. And, we are proud that many of our previous clients continue to come to us with new projects. We treat every project as an opportunity to earn your recommendation and your continued business. Our team is highly motivated to make sure your project is successful and you can continue to apply solutions to continue to seek further growth, success, and exceed your goals. We do this with a consistent application of best practices and experience in the industry to ensure results are repeatable each time.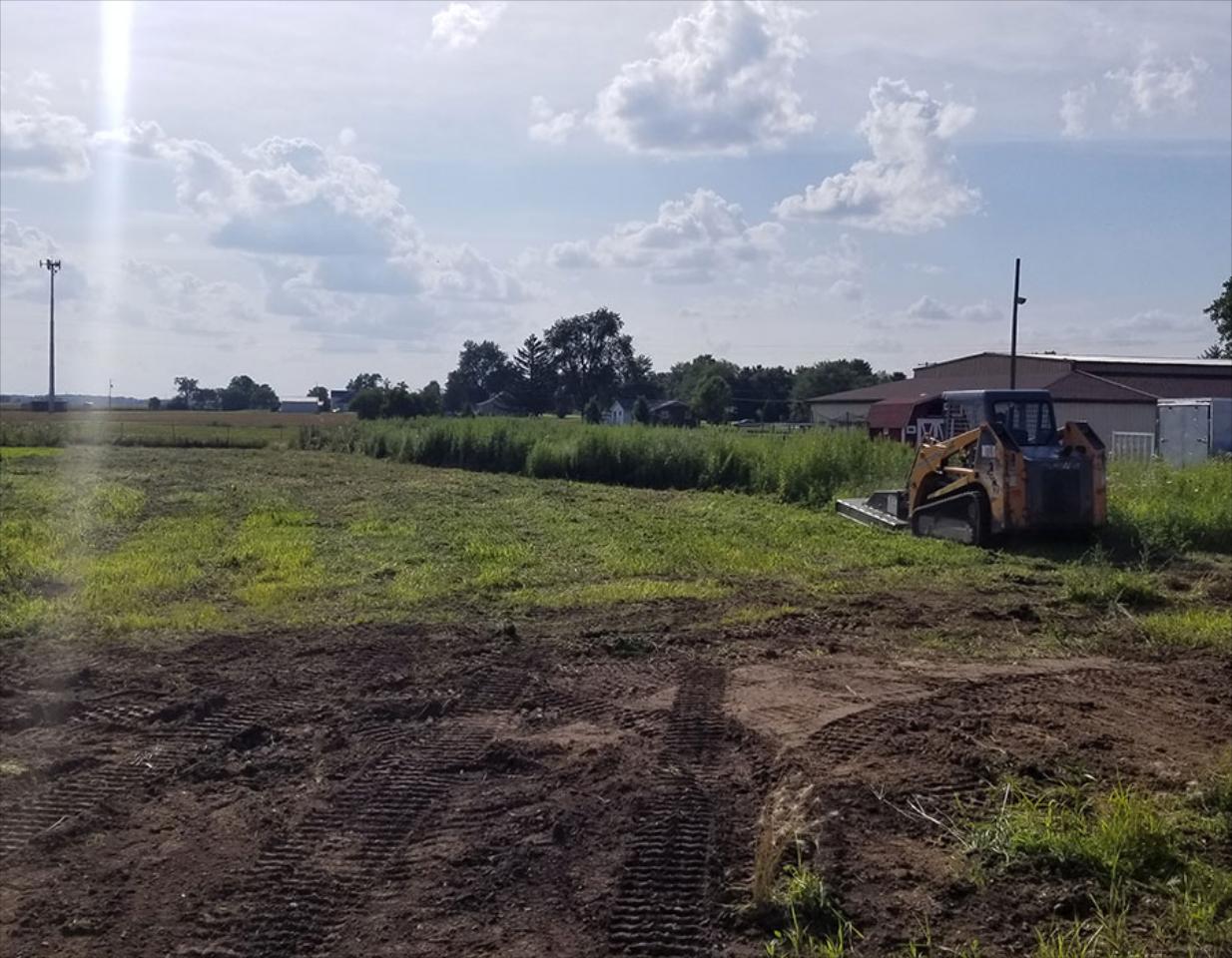 Tree Trimming and Pruning
Roque Tree Service specializes in trimming or pruning your trees and bushes. Our many years of tree climbing and bucket work experience has provided us with the ability to handle any size tree or bush safely and in a timely manner. Whether your tree is growing through the power lines or hanging over your home, you can rest assured our crew will complete the job without causing any damage to your property. When we are finished with the job, you property will be clean of any debris and ready for your family to play. Your perfectly trimmed trees and shrubs will add rejuvenated beauty to the exterior of your property.
Why would you want to trim your trees and bushes?
Appearance: Everyone wants their trees and bushes to be beautiful and vibrant. Trimming them helps maintain its appearance and its shape. If you do not have the correct experience, it is possible to remove too much foliage or too many branches. That's why it is so important to know what you are doing so the tree or bush is not seriously damaged and you stay safe. Eventually, a tree can be such an eyesore that the only option is to remove the tree.
Safety: As trees and bushes grow, there are branches that break or even die along the way. This can create unsafe conditions for your property and the people around the property. These dangerous limbs can break anytime and fall onto your vehicle, home or even a person or pet. These branches may also hang to low into sidewalks or grow into power lines. Because of all of these reasons, it is very important to keep your trees and bushes trimmed and pruned.
Health: Trees grow in many different directions and do not grow in any specific pattern. Because of this, airflow can get restricted and branches tend to rub against each other and can possibly break. Also, there are a variety of diseases that trees and plants can acquire. At times, it is possible to remove the areas with the disease and the life of the tree can be greatly prolonged.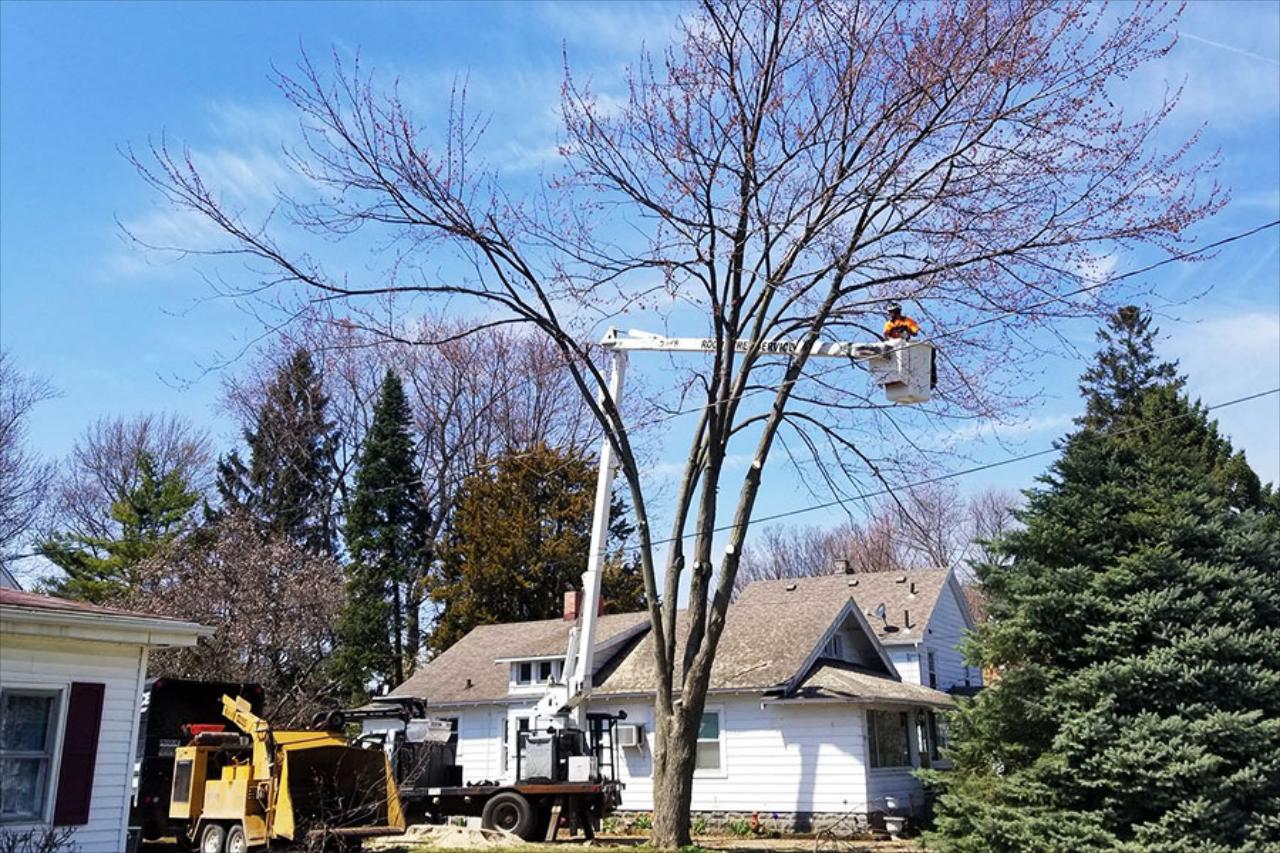 Roque Tree Service has the experience and the equipment necessary to remove your dangerous trees and unsightly stumps. Our many years of tree climbing and bucket work experience has equipped us with the skills and technique necessary to complete the job safely and without incurring any property damage. There are many reasons why you might want to remove your tree. Whatever the reason, make sure you are engaging the professionals at Roque Tree Service to get the job done right. There are many techniques we use in order to remove and grind your stumps and trees. We will provide you the options that work best for you and your pocketbook!
Why would you want to remove your tree and grind your stump?
Appearance: A dead tree or stump can really stand out giving your property a negative impression. Over time, weeds and plants can begin growing in them making it look even worse.
Safety: Dead and dangerous trees can be a very serious hazard for your property and family. The possibility of a tree breaking onto your home, property or even your family is a very serious matter. There are even situations where your dead tree may have grown into power lines or other obstacles. Whatever the case, safety is the number one focus and it is important to contact a professional for removal. Stumps can disappear in overgrown grass and weeds or just be in the way in the middle of your yard. It is very easy to forget about them when playing with your family in the yard. Thousands of people are injured every year because of forgotten obstacles.
Space: Dead trees and stumps can be taking up valuable space that the healthy trees need in order to thrive. They can also be taking up a good amount of space in your hard limiting the activities your family can enjoy.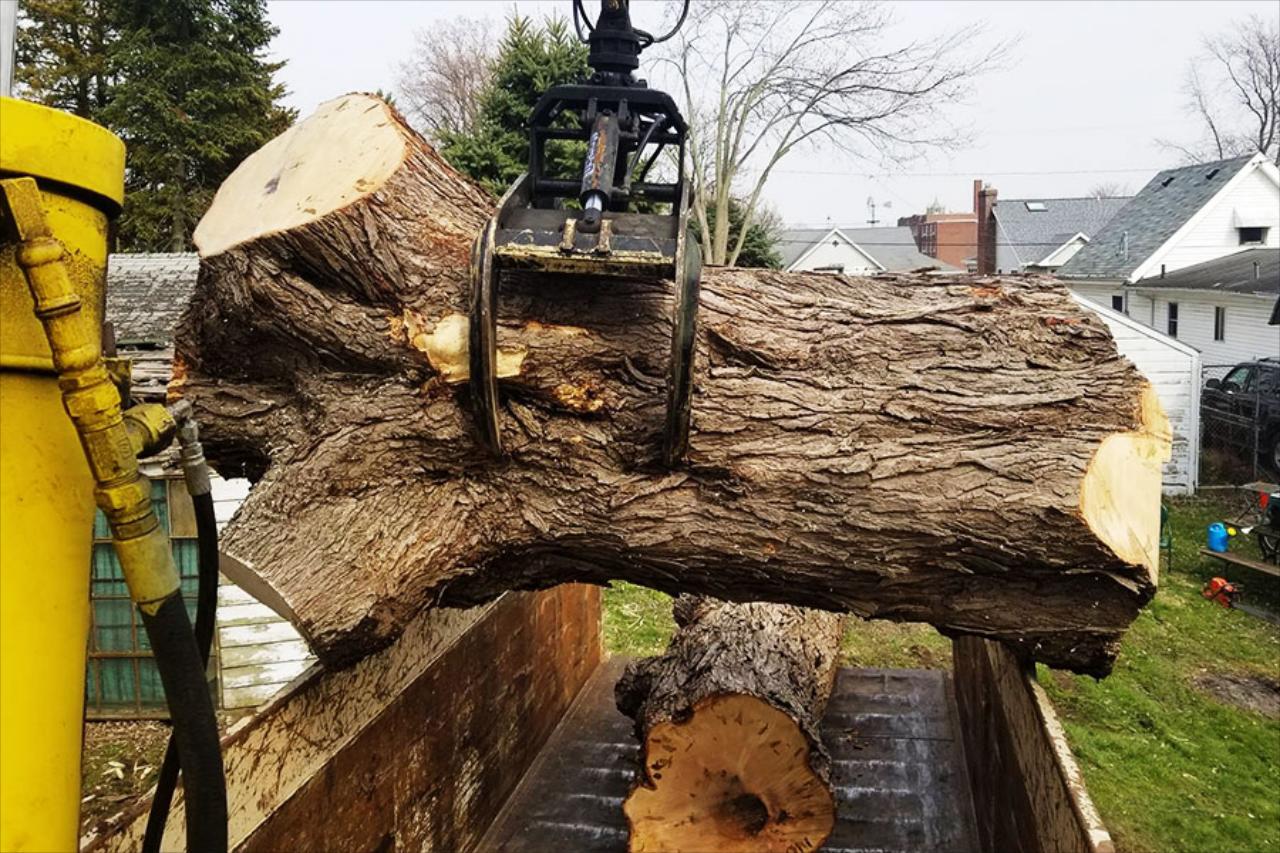 At Roque Tree Service, we are experts at storm damage removal. We provide emergency service and can check downed and injured trees and branches for damage and fix the problems immediately.

A bad storm came through? Does lightning strike part of your tree? Do you have an old damaged tree? We can meet any needs you have! Rainstorms can be both positive and detrimental to trees. On one hand, rain storms provide essential water to feed and fuel trees while the force of storm winds also strengthens the tree on their roots. But similarly, the power of storms can damage trees, stripping them of leaves and branches, and even completely uprooting them. This becomes a major concern for any type of tree near the home. This understanding can not only allow us to protect trees from storms and prevent storm damage but also help us to make most of the benefits of rainstorms on trees. Therefore, the upkeep on trees is very important, trimming them and shaping them. Making sure the roots are covered with mulch.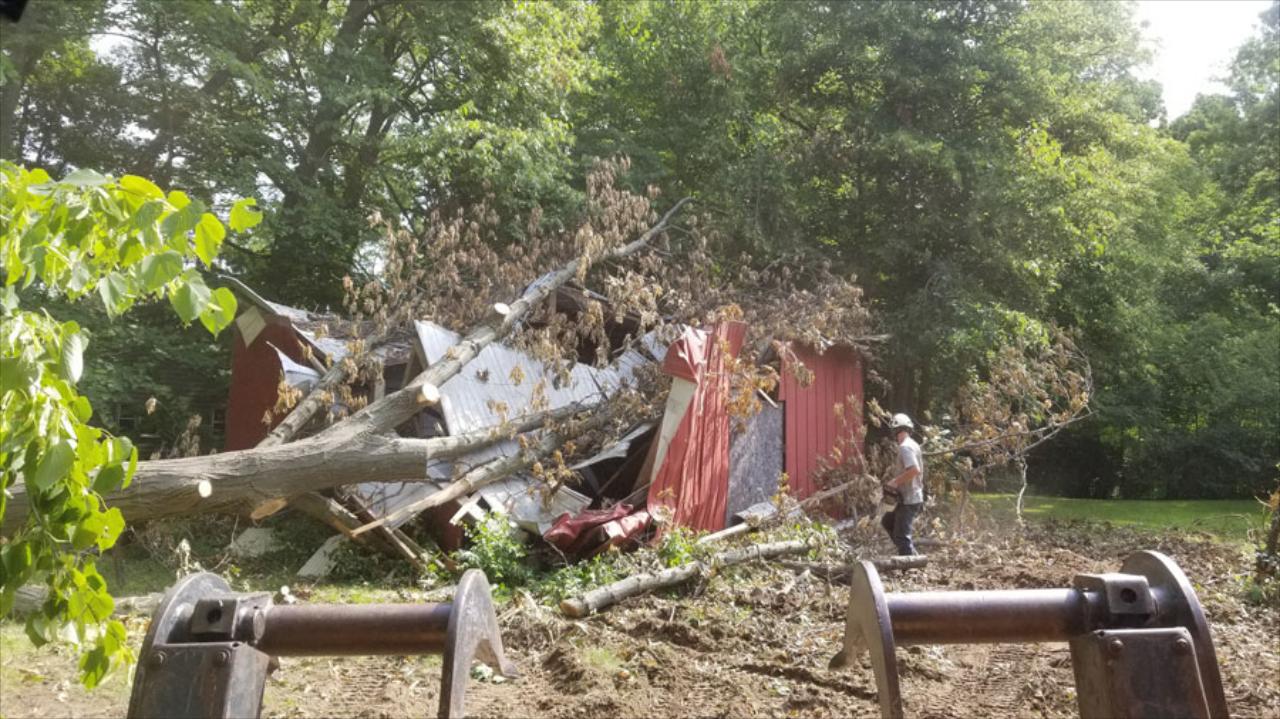 We are proud to offer some of the most experienced and well trained team members in the area. Each member of our staff is fully capable of assisting with your projects from start to finish and to make sure the job is completed efficiently and correctly. We take our industry seriously and understand that you have several options available. We appreciate the opportunity to show you how we stand out from our competitors and want to earn your recommendation and future business. Contact us today with your questions and let us help you get started.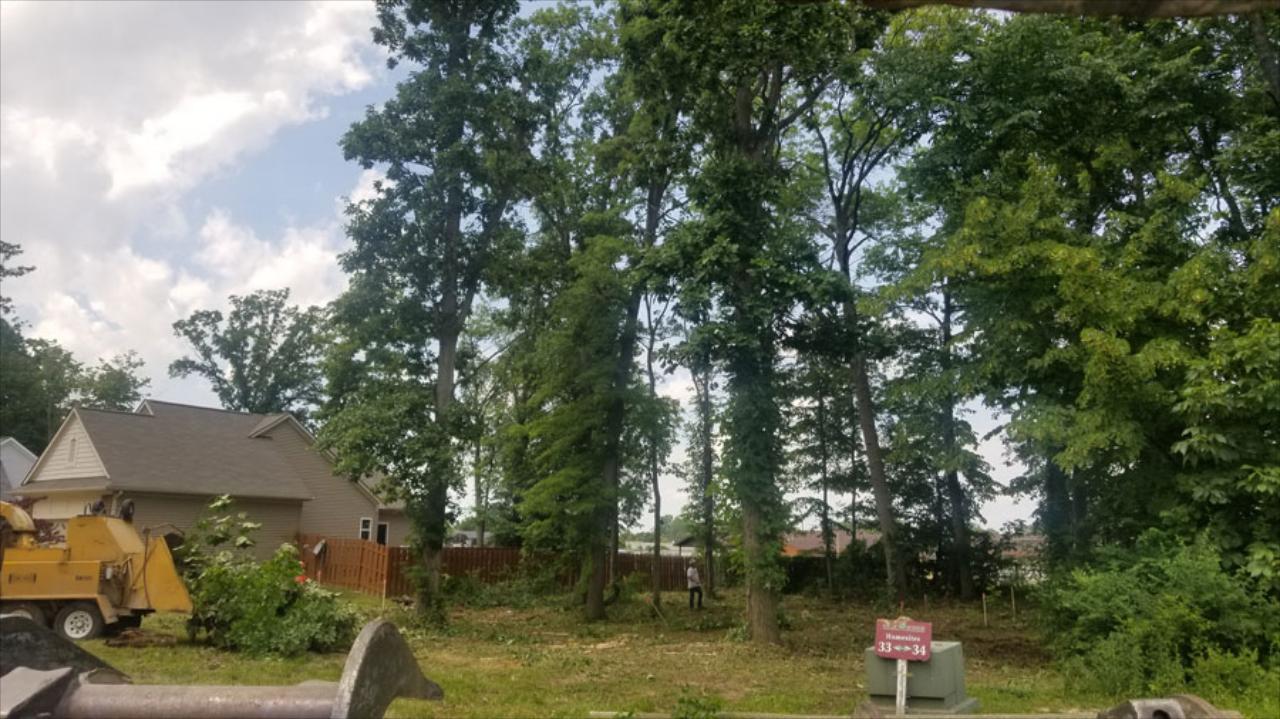 DO NOT REMOVE - JS SCRIPT TO MAKE ANIMATION WORK